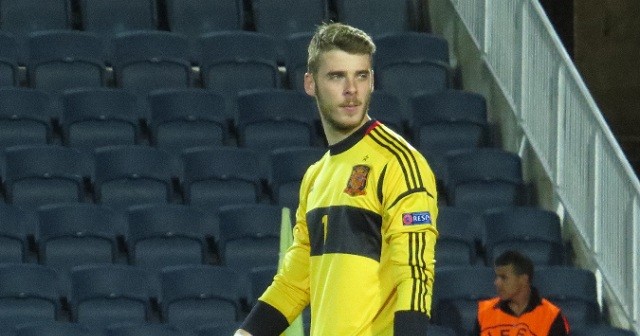 Manchester United goalkeeper David de Gea seriously considering his future if Louis van Gaal stays.
Manchester United did not have a match over the weekend, but there has been plenty of off field drama coming from the 20-time English champions.
The Red Devils will conclude their League season on Tuesday when they host Bournemouth and while it will be good to see youngsters Anthony Martial and Marcus Rashford once more at Old Trafford, we may be seeing the final couple of matches of de Gea's at the Theatre of Dreams.
It was just last season that we went through the summer of will de Gea stay or will he go and with United missing out on Champions League football, the temptation to showcase his craft among the world's best will be there once again.
The Guardian reports that de Gea, who has a strained relationship with the Dutch manager, will make a decision once the club hierarchy decides whether to keep van Gaal or look for a new voice to lead the club.
If recent history has any meaning, we could certainly see the end of the van Gaal era very soon if the board decides to sack the manager, as they had when United were officially unable to clinch Champions League berth under David Moyes.
The United offense looks to be in good hands with the likes of Martial and Rashford emerging, however, the United defence would be dealt a major blow if one of best keepers in the world decides to take his talents elsewhere.