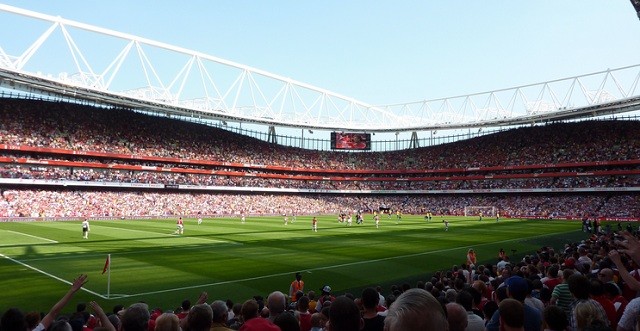 Arsenal have had a £5 million bid for Bolton Wanderers 20-year old defender, Rob Holding, rejected.
According to the Bolton News, the Gunners made a £2 million bid that included heavy add-ons that brought the total sum of the offer to £5 million. It is believed that Holding's club is holding out for £7 million as the Championship side have come to understand that a number of other clubs, including Everton, Celtic, and Bournemouth, have joined the queue to sign the young center back.
Holding was held out of Bolton's last match of the season against Fulham. The decision was made to ensure the player did not pick up an injury ahead of a summer move. With the club relegated to League One, Bolton will have to cash in on their Player of the Season.
Holding did not rule out the possibility of a move, and admitted the need to keep his options open.
"If it a move is going to happen, it will happen and that's the case for anyone's career.
"The stories and headlines are something you see, of course, but I play for Bolton so that's all I can think about."
This would not be the first time Arsenal have gone after one of Bolton's center backs. The Gunners famously went after Gary Cahill in the summer of 2011 before the player moved to Chelsea in the winter of 2012. Bolton were seeking around £12 million, which they received from Chelsea, but the North London club only bid £6 million. Wenger was heavily criticized by Bolton for the bid, which scuppered any chances of a deal being agreed.
Arsenal are in semi-rebuild mode this summer. Wenger has gone on record stating he wishes to strengthen the spine of the squad and sign at least three players. That has widely been interpreted to include a center back, central midfielder, and striker.
While Holding fits the bill as a center back, he is not exactly the player most envisioned. He has little youth international experience, and has only played one season in Bolton's senior squad. While that first year did yield Holding personal accolades, it's not quite enough to prove his ability in a Champions League side fighting for the Premier League.
Granted, Per Mertesacker and Laurent Koscielny are both 30 and older, while Calum Chambers is the only young center back at the club with a real shot at becoming a bona fide Premier League center back. Therefore, an injection of youth at this position couldn't hurt.
However, Gabriel did little to prove he is capable of being a full-time starter and Mertesacker's performance declined as the season went on. Holding is unlikely to be the player that steps up in place of both players. A player like Mats Hummels, although not on the market anymore, would be an ideal signing at this position because he provides an upgrade over Arsenal's current options.
On the other hand, players like Hummels are scarce, which is why Bayern Munich were smart to snatch him up as quickly as they did. Holding could be insurance for the possibility the club cannot find the right center back this summer. This isn't an ideal scenario, but one that could play out well in the future, especially if the club is able to find a world-class center back in following transfer markets and Holding develops into a top-notch player.
It's possible Holding is not the only center back Arsenal signs this summer in which case this potential signing makes sense. This scenario would add youth to an aging position in Holding, with the second player providing immediate quality.
At the moment though, this is all hypothetical but it seems like we'll know more in the coming weeks.