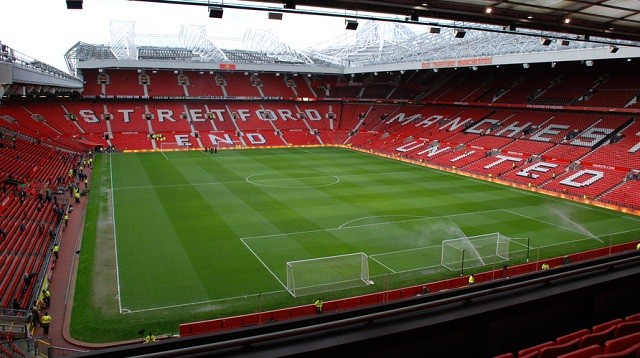 Manchester United's last game of the Premier League season and hopes of a Champions League berth were both abandoned today as Manchester City drew at Swansea City and United's match with Bournemouth was postponed.
With Manuel Pellegrini guiding City to a draw, United's neighbors currently sit three points ahead of Louis van Gaal's club and although United have a game in hand, the best they could do is sit level on points as the goal differential will prove to be insurmountable.
The expected 5th place finish for United and van Gaal is certainly a costly one as United take a step back and miss out on Champions League football and once again, the future of the Dutchman may be in doubt.
Manchester United were unfortunate to not have the opportunity to play today and put the pressure on City. The BBC has reported that the reason why the match was was called off was because a suspect package was found prior to the match.
After only initially being delayed for short amount of time, authorities suggested that the match be called off to ensure the safety of the players and fans.
As the other nine matches on Championship Sunday were played, Old Trafford was swept and a "incredibly lifelike" device was found but Greater Manchester Police confirmed it "wasn't viable".
It's still yet to be determined when the match will be replayed. Wednesday would make sense but typically League matches cannot be played on the same night as European competition and this weekend will be out of question as United travel to Wembley for the FA Cup Final to tangle with Crystal Palace.