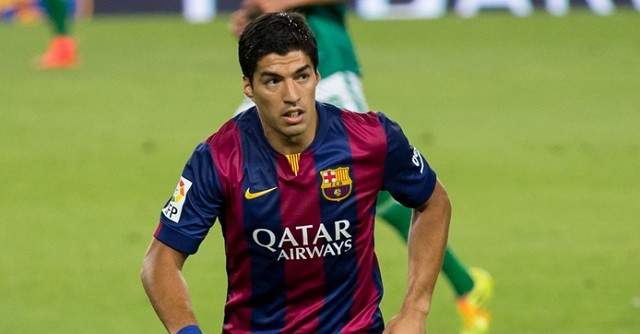 They did it. FC Barcelona had one goal in mind in the last games, and more likely since the beginning of the season: to win La Liga title. But the team still had to defeat Granada if they wanted to win the title. There were no other options. And thanks to Luis Suarez, they did it.
Barcelona defeated Granada 3-0 with an outstanding performance from top goal scorer, and now Pichichi award-holder, Luis Suarez.
The Uruguayan international finished a great season with a hat-trick, scoring two in the first half at the 22 and 38 minutes, and another in the 85 minute of the second half. However, we can argue that his goal rain came a bit too late for Barcelona.
If he would have been at the same level during those weeks in March where Barcelona was eliminated from the Champions League, and then, lost the important difference it held against its competitors in La Liga, this final would have been a lot different. Barcelona would probably have won it a few games ago, and maybe even be thinking on repeating a triplet.
But it is, of course, too late for that, and it's not good to dwell too much on the past. What is important now is that, no matter how, they are now celebrating another La Liga title, the sixth one in the last eight seasons.
They still have a game left this season: the Copa del Rey final against Sevilla next weekend. If Suarez keeps this rhythm, Barcelona's chances to get the doublet are higher.