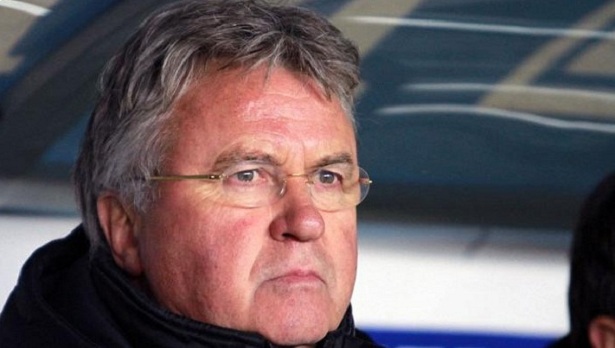 Chelsea have gifted outgoing manager Guus Hiddink a scooter bearing the club's logo as a parting gift during the Blues' recent end of season award ceremony.
It is no secret that Chelsea have endured a terrible season and everyone associated with the club will surely be keen on sweeping the campaign under the rug as soon as it concludes on Sunday.
That being said, things could have been a lot worse for Chelsea if it were not for Guus Hiddink as the Dutchman has managed to stabilize things at Stamford Bridge after replacing Jose Mourinho back in December.
How about this for Guus Hiddink's leaving gift! pic.twitter.com/VOShYNtgOG

— Chelsea FC (@ChelseaFC) May 14, 2016
Hiddink is a much adored figure among Chelsea fans and the club will certainly be thankful towards the 69-year old for his contribution under very difficult circumstances during the current campaign.
Now Chelsea have gone on to thank Hiddink for the efforts he has put in this season and as a parting gift, the Dutchman has been gifted a club-stylized scooter as well as a set of golf clubs bearing the Blues' crest during the end of season award ceremony on Friday night.
.@willianborges88 – Chelsea Player of the Year and Players' Player of the Year! #CFC pic.twitter.com/gftvZdITHt

— Chelsea FC (@ChelseaFC) May 14, 2016
Apart from Hiddink, the trio of Willian, Ruben Loftus-Cheek and Eden Hazard were also honoured during the ceremony. Willian picked up both the Fans and Players' Player of the season award while Ruben Loftus-Cheek was voted the Young Player of the Year.
As for Hazard, who has endured a terrible campaign, the winger won the Goal of the Season award for his brilliant strike during the 2-2 draw against Tottenham Hotspur in the Premier League earlier this month.
.@hazardeden10's Goal of the Season… https://t.co/67iLRrhiz9

— Chelsea FC (@ChelseaFC) May 14, 2016