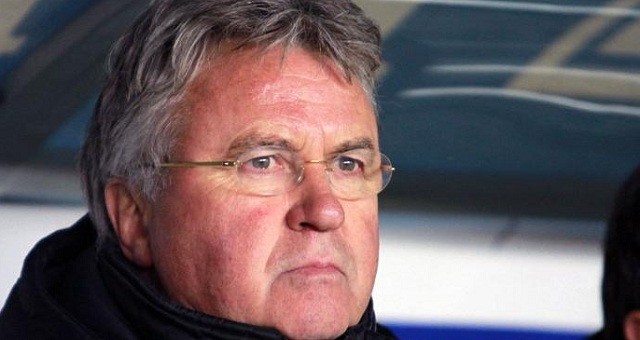 Guus Hiddink will be managing the Blues for the last time against Leicester City, as his second stint as the caretaker of the Club comes to an end. The interim boss admits it has been a joyful ride for him. Hiddink claimed that his affection for the club has increased. "I will be emotional this Sunday because in the two spells here the passion towards football was already there, but the affection for the club has grown," said Hiddink.
The Dutchman has expressed his desire to see Chelsea play the same kind of football as they played against Liverpool at Anfield. "We must face the facts; by Chelsea's standards it's been a season with exception. It's not enough for Chelsea. It's now relatively quiet at the club but we have to go on and be competitive next season," said Guus Hiddink.
Under him, the Blues managed a 15-game unbeaten run in Premier League. Hiddink arrived amidst all the pressure and a lot of responsibility to improve Chelsea's condition in the league, which he did very efficiently.
He expressed his desire that it would have been more pleasing if they had won a game or two more in the Champions League or reached the FA Cup final. Nonetheless, Hiddink's second stint at the club has been successful, as he made sure Chelsea do not end anywhere near the relegation zone and face more embarrassment. He managed to salvage Chelsea's dignity and pride with only half a season in his hands.