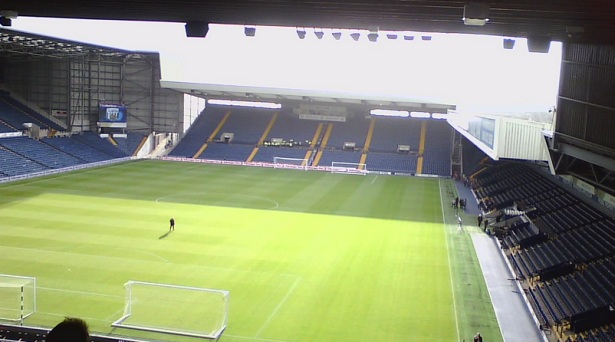 This upcoming visit to The Hawthorns is the last Premier League match for Jurgen Klopp and Liverpool this season. While it has not been an ideal season, no one can complain about the growth that almost every single player experienced under the new manager who just celebrated his 50th game in charge of the club. Given the Europa League final in a few days after this match, the manager will field a younger, more rested side.
Goalkeeper
With Danny Ward out with an injury, Simon Mignolet will likely start once again. On the bright side, the Belgian 'keeper probably won't be facing a ton of danger since West Brom have scored the second-least amount of goals in the Premier League this season.
Right-Back
Jon Flanagan is the perfect backup to Nathaniel Clyne and he should be getting back into Klopp's good graces now.
Center-Backs
One of Martin Skrtel or Lucas Leiva will captain the side and it could very well be the last time either of them take the field in a Liverpool lineup. Both have served the club very well but one has to assume that neither of them are safe given the amount of changes expected this summer.
Left-Back
Brad Smith may never become a first-team player but he is still very capable of being a good substitute for Alberto Moreno.
Midfield
A young but motivated midfield of Pedro Chirivella, Kevin Stewart and Joe Allen should be able to maintain possession. Stewart and Allen are almost guaranteed to start but Klopp has a few choices for the last player to join them. Cameron Brannagan is another player who may get a few minutes to show his ability.
Right Wing
Sheyi Ojo had an immediate impact when he came on against Chelsea and it is clear that he has a place in the Liverpool squad going forward. His speed and accurate crossing should be the Reds' main form of attack on Sunday.
Forward
Christian Benteke saved the team on Wednesday and given the expected changes for this match, he should get another start. He is still a very talented forward, he just doesn't fit the system the club uses now.
Left Wing
Jordon Ibe is quickly losing his position as the player with the most potential to Ojo. Having a good performance will keep the critics of his back for a bit but he really has to start showing some growth at some point.