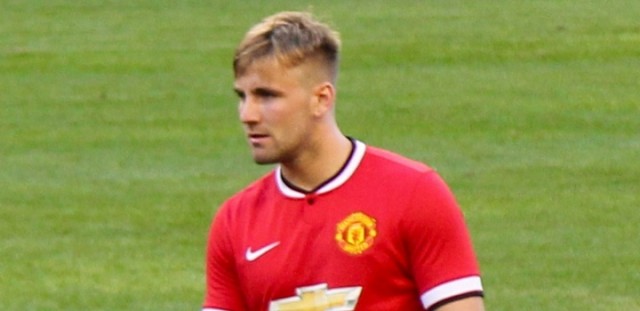 Louis Van Gaal has revealed in his interview to MUTV that a return for Luke Shaw before the FA Cup final is impossible. The Red Devils' manager feels disappointed for Shaw, as a return from injury is ruled out for this season. "I have always said to him that he can play in the final to keep his motivation high, but now I cannot say the same because we are in final (next weekend)," said the Dutchman.
Van Gaal assured that Luke Shaw will be back next season, as he requires enough time to recover from his double leg fracture. "It is a pity because he cannot reach the same level to play. He needs more time to play," added Van Gaal. Van Gal has appreciated the patience of Shaw; which he has managed to keep all this time he has been side-lined.
In recent interviews, Louis Van Gaal mentioned that Shaw might feature in the FA Cup final against Crystal Palace and the full-back was expecting the same as he was training on the pitch.
It is just in Van Gaal's opinion that he is unwilling to risk Shaw for the cup final. The manager needs to be sure that Shaw won't sustain more injuries which might as well rule him out of the EURO 2016 starting next month.