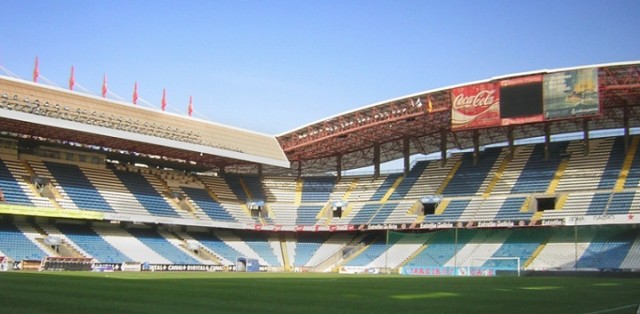 After 37 intense matches, La Liga is prepared to say goodbye until August. FC Barcelona and Real Madrid are the only ones who can lift the trophy, so they'll go all out on this last matchday.
Real face Deportivo La Coruña, a team that formerly haunted their dreams whenever it came the time to visit Riazor. With one eye on the UEFA Champions League final, we'll most likely won't see too much intensity from Madrid.
Preferred Formation: 4-3-3
Zinedine Zidane has a couple of problems in the form of injuries. Coming at the most unfortunate moment, he'll have to use this match to run any last-minute tests before the Milan trip. He'll want to put pressure on Barcelona in order to make the title win happen. He'll ask his men to give their all, since they could indeed end up celebrating at Cibeles after the final whistle.
GK: Keylor Navas
The Costa Rican was absent from the last home game, but Kiko Casilla did a phenomenal job at replacing him. While he trained with his teammates on Wednesday, his coach may be cautious, yet it seems like he'll play.
Defense
RB: Danilo
Dani Carvajal also missed the Valencia clash. Like Keylor Navas, he also joined the sessions with his teammates in the middle of the week. Because the #15 will almost certainly be the starter against Atleti, Danilo may step in on Saturday.
CB: Pepe
This will be one of the biggest doubts for the 28th: Pepe or Varane? The Portuguese missed Sunday's game, but he had been beating his colleague for the starting spot. It's 50-50 against Deportivo.
CB: Sergio Ramos
The captain is finishing the season strong, just when his teammates need him to. He must set the example in these two remaining matches, as coming together as a group can be more positive for winning a title.
LB: Marcelo
He's a good asset for the attack and can help decide the clash quickly if he's on point. He must start getting into the mentality of careful defending, as the one after Depor will require a lot of focus and smart choices.
Midfield
RCM: Luka Modrić
Zidane has him back after a minor injury. If he's looking to put pressure on Barcelona by playing with the best, Luka is a guaranteed starter. The team notices when he's not on the pitch, since his influence is very positive.
CM: Casemiro
Again, if the coach decides to go all in, Casemiro's presence is also highly likely. The Brazilian has become very important and has put Isco and James on the bench. This should be a less exigent challenge for him.
LCM: Toni Kroos
He's also improved a lot on this final sprint. He's shown he can be as determining as Modrić and as fierce as Casemiro. If things go well quickly, the midfield may be the first to be subbed.
Attack
RW: Gareth Bale
He seems to be recovered from his knock. Hopefully, it's not because he forced himself, as there's no reason to risk anything ahead of the final. His boss must act with care, since the odds of winning La Liga aren't exactly high.
ST: Jesé Rodríguez
Karim Benzema will most likely be saved for the Champions League. Because of this and Bale's possible absence, Jesé has it all to start. Nevertheless, Borja Mayoral could take this spot and move Jesé to the right.
LW: Cristiano Ronaldo
He scored a brace in order to keep the La Liga options alive. He'll want to say goodbye to the tournament with a win, as his chances of winning the golden shoe this season seems tougher because of Suárez's strong lead.
(4-3-3)