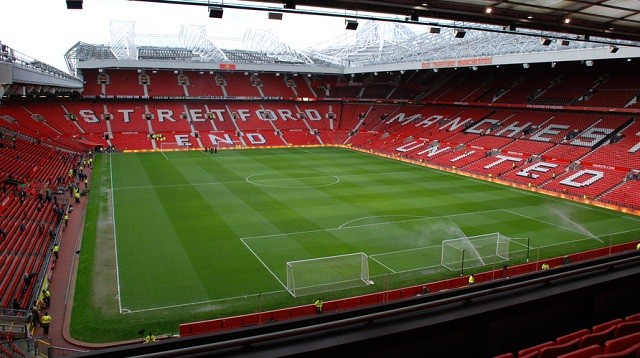 Manchester United may have dashed their hopes for a top 4 finish with a recent 3-2 loss to West Ham but United have already looked to the future in terms of what kit they will be wearing on road trips next season.
The Red Devils confirmed that they will be wearing blue when they are away from Old Trafford during the 2016/17 season, replacing the current white kit that, according to Sky Sports.
Like most of the jerseys available in the the past, there will be a replica, authentic, long-sleeved, and jerseys designed specifically for women and children.
United are no strangers to the blue kit, as they have been using the color sporadically over the years, most recently during the 2014-15 campaign when the finished 4th and qualified for Champions League.
David de Gea has been featured in the promotional images sporting the keeper kit, giving the United supporters some hope that the Spaniard will indeed stay through the summer and avoid the flirtation from Real Madrid and any others vying for his signature.