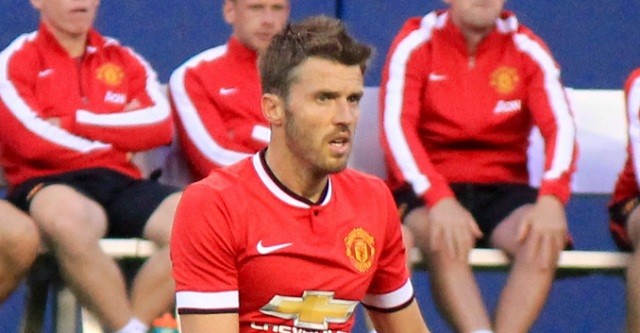 Michael Carrick expressed his displeasure after the 3-2 defeat to West Ham at Upton Park. Carrick believed that it was none but his team's fault that they let the pressure get to them. "We put ourselves under pressure by letting them put the ball in the box. In the end that's won them the game and we are very disappointed," Carrick told MUTV.
West Ham played their last ever game at the Upton Park before they move to the Olympic Stadium next season. The last match will be written in the history of the ground, as they bid farewell to the 112-year-old stadium.
West Ham played with energy and created waves of attack back-to-back. However, in the second half, Anthony Martial's brace helped United to a 2-1 lead, but weak defending in the last quarter of the game let the Hammers score 2 goals past De Gea.
"It's no good for us. We got ourselves back in the game and then didn't really help ourselves with giving away free-kicks. We have to be cleverer than that," pointed Carrick at the lose defending.
The night turned out to be a memorable one for West Ham but a disaster for Manchester United as the defeat has set-back United in their aim to reach a UEFA Champions League spot.