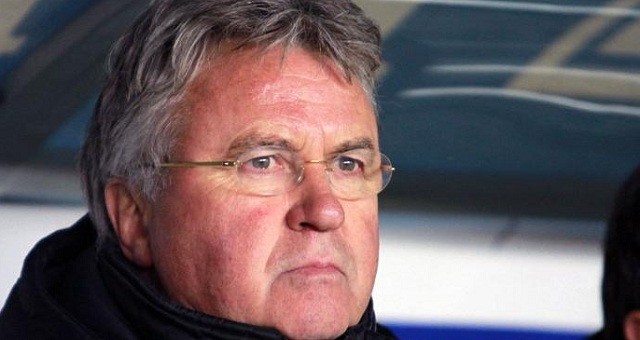 Guus Hiddink will be featuring for the last time on Sunday against Leicester City as Chelsea's caretaker in his second stint.
The interim boss revealed that he won't be passing over any judgement regarding the players to new coaching staff which will take over soon after EURO 2016. "His [Conte's] assistants are watching videos and live games, but because I want to have fair treatment directly for the players, I'm not going to give the judgement," said the Dutchman.
Hiddink explained further how he didn't have any information about the players before taking over as an interim boss after Jose Mourinho's sacking. Hiddink believes that the new coaching staff is experienced enough to have judgements of their own regarding the current players.
"I didn't want information when I started, everyone has his view, right or wrong. On the top of that, they are clever and experienced enough to make their own decision," said Guus Hiddink.
The new coaching staff will be led by Antonio Conte and they are bound to make big decisions for key players. Many players from the current squad might not wear the Stamford Bridge outfit next season. Hiddink has left the decision on Conte and his assistants to start from the scratch and have their own view for players in the squad. Moreover, he wants all the players to be treated fairly.