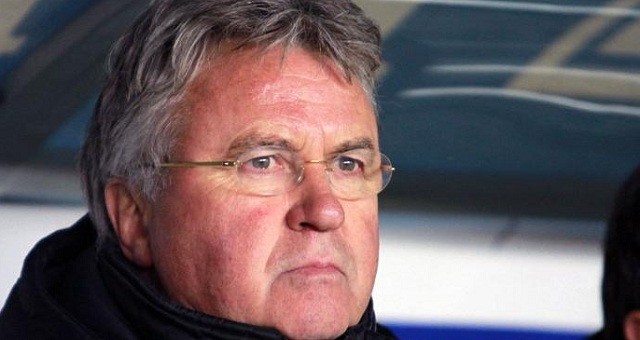 Guus Hiddink's side will be hosting relegation fighting Sunderland with a lot of confidence after a draw against Spurs last week. Hiddink said it's a priority to play at the same level as against Spurs and fight for the team's pride. "We want to have the same approach for all the teams who are still fighting to avoid relegation," said the Dutchman.
With only 2 games left in the season, Hiddink looks forward to replicating the performance against Spurs and playing with the spirit to win every game.
Chelsea host Sunderland over the weekend and the guests are fighting to drag themselves out of the relegation spot. Hiddink has urged his team not to take the game lightly, as the Sunderland side can be more dangerous than Spurs.
"Given the situation it wouldn't be fair of us to have a serious approach for Spurs and not have a serious approach for the other games," said Hiddink. It's necessary for the Blues to play at the same level and intensity as they played against Spurs. Hiddink has admitted that he is not going to change a lot from the side which faced Spurs. Thus, Blues are expected to have strong line-up against Sunderland also.