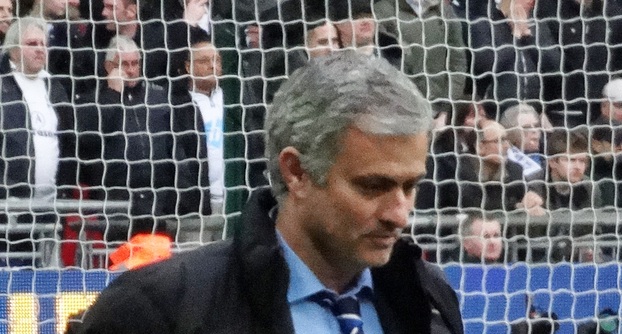 According to The Sun, Manchester United bosses told Jose Mourinho to wait one year before he takes over at Manchester United. Per The Sun, Manchester United chief Ed Woodward does not want to cut Louis van Gaal loose 12 months prior to the end of his three-year contract.
Thus, as much as Manchester United fans would want to see Mourinho take charge at Old Trafford as soon as the end of the month, if this report is to be believed, fans will have to endure one more year of LvG's amazing interviews.
Although The Sun is reporting that Mourinho has been asked to wait for a full year, there are certain aspect that need to be considered. If LvG fails to win the FA Cup and also misses out on earning a Champions League spot, do you really think Woodward would want 12 more months of that?
On the other hand, lets assume LvG takes Manchester United to a top 4 finish, and wins the FA Cup, there would be no real reason to fire him in a year, specially if it's a good one, and even less likely that a highly sought after Manager as Mourinho would endure a year without managing a top team.
Thus, take this report with a gran of salt, might be true that Woodward wants to see LvG for the full three-year term, or we might see Mourinho at Old Trafford as soon as June.