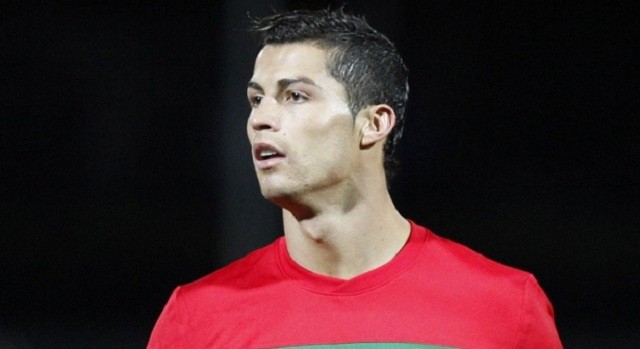 As La Liga continues its photo finish race between FC Barcelona, Atlético Madrid and Real Madrid, the latter two must think of something else first. The UEFA Champions League finalists will be decided Tuesday and Wednesday. Real must work to beat Manchester City, as any tie with goals will leave them without a ticket to Milan. With six consecutive semi-finals and only one final appearance, the team must show their thirst.
Preferred Formation: 4-3-3
Zinedine Zidane made plenty of changes against Real Sociedad over the weekend. Even though the match didn't go as smoothly as he may have planned it, some regular starters were able to take a break before these crucial 90 minutes. Benzema and Ronaldo are still the biggest doubts. It seems like the Portuguese will force, but Karim may be evaluated more carefully in the two training sessions prior to Wednesday.
GK: Keylor Navas
The Costa Rican has been a fundamental part of the tight La Liga race and the UCL semi-final appearance. He's proved that the problem with the De Gea fax was the best thing that could've happened to Los Blancos.
Defense
RB: Dani Carvajal
Danilo played Real Sociedad, setting up Carvajal for an almost guaranteed start. He did a great job blocking De Bruyne in the second half. He must do the same, as conceding goals will be incredibly damaging.
CB: Pepe
Raphaël Varane also played at Anoeta. Pepe appeared at the Etihad Stadium and grew stronger as the minutes went on. Consequently, he has an edge over the Frenchman to make it to the starting lineup.
CB: Sergio Ramos
The captain has been very disappointing in this final sprint. Regardless of the reasons for his current form, he must strive to give his all at the Santiago Bernabéu. He may have redeemed himself from the 2012 penalty fiasco, yet fans don't want to miss the final.
LB: Marcelo
Zidane understood that Marcelo had been lacking a break and sent Nacho in to face Sociedad. This worked very well, as he did a good job and the Brazilian got to rest before the second leg.
Midfield
RCM: Luka Modrić
He played almost the entire clash on Saturday. A great deal of the creativity that will generate goal opportunities will come from his boots. City have noticed this, so he may have special marking.
CM: Casemiro
Just like Fernando and Fernandinho, he blocked any sort of advances and helped his defense out. He'll have to do exactly the same this time, with the added element of better forward passes.
LCM: Toni Kroos
Zizou decided to rest him ahead of Luka Modrić. This should come in handy as the German can come in with a fresh mind and body. Along with his fellow midfielders, he'll be essential in feeding the attack.
Attack
RW: Gareth Bale
The first B from the BBC has been leading the team in the last three matches. His momentum is great and hopefully, it will go on for the rest of the season. His luck from the first leg needs to change, though.
ST: Karim Benzema
Despite seeming fully recovered, the 48 hours prior to kick-off will be key in deciding whether or not he'll be forced. Jesé was the catalyst a week ago, so we know he can be helpful for reaching the final.
LW: Cristiano Ronaldo
It's not normal for him to miss three consecutive games. Still, this was done to avoid any type of issue that would worsen his physical problems. It seems like he'll force it, because the stakes are very high.
(4-3-3)