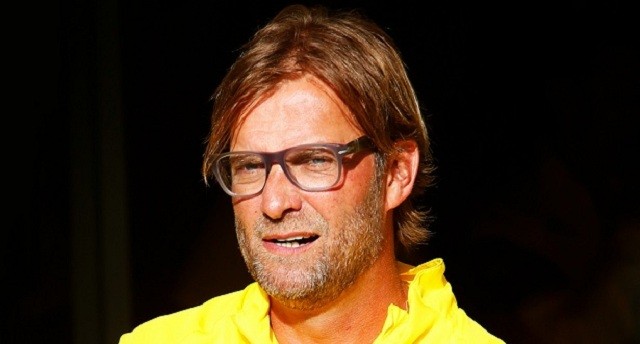 In the wake of a miserable defeat against an average Swansea side, Liverpool Manager Jurgen Klopp said that today's result is not much of a concern for future. However, having said that, the German wasn't able to veil his disappointment after such a poor performance from his side.
Klopp: "The first two goals were too simple for Swansea. We deserved the defeat, and a big part of this result was our performance."

— This Is Anfield (@thisisanfield) May 1, 2016
Liverpool fell behind just 20-minutes into the game when Andre Ayew nodded the ball into the Liverpool net from a set piece. From then on, the Reds seemed reminiscent of a side that has more important priorities than this fixture.
As a result, when Cork scored the 2nd goal of the game with 60-minutes still left to play, there weren't many in the Liberty Stadium who believed that Swansea didn't deserve to go two up.
For Jurgen Klopp, this was a horror show after his young side's performances in the last two weeks of the Premier League. Liverpool fielded a similar side against Bournemouth a fortnight ago and Newcastle last week.
However, they still were able to get 4-points of the last 6 having fielded such young teams.
"The performance today was maybe influenced by the number of games we've had. But I can't change the number of games we've had." Klopp lamented on today's defeat.
In addition to the disastrous performance of Liverpool, another thing which the camera of BT Sport captured today was the response of Daniel Sturridge at full time.
After having arguably his worst performance for Liverpool this season, the English Striker didn't join his team-mates to applaud the traveling Liverpool fans.
When Klopp was asked by the supporters to explain the behavior of Sturridge, here's what he had to offer …
"Sorry if you thought we ignored the fans, but I went too. I spoke to Sturridge at half-time, he said 'I want to play the 90 minutes'. We have four days until Thursday. It's good."
Deciphering his tactics for today's game, Klopp said he wanted to try fresh legs, an approach that didn't quite panned out as expected …
"We tried to bring fresh legs, fresh minds. I'm only disappointed because I know we could have played better."
"We played not as good as we could, that's for sure. Our performance was not as good as possible with this lineup."