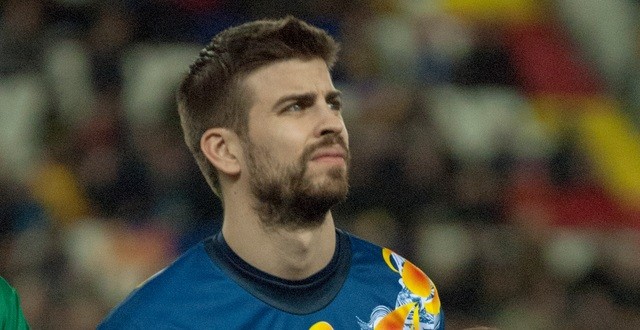 After his team's win against Real Betis, defender Gerard Pique said FC Barcelona is closer to the title now, but they still have ways to go.
"The next two teams we're playing are in the battle against relegation, so it won't be easy," he said in the post-game conference.
This Saturday, Barcelona defeated Real Betis 2-0 with goals from Ivan Rakitic and Luis Suarez. They will face Espanyol and Granada in their remaining two games in the race for La Liga title.
Barcelona was playing with the pressure of knowing that its two rivals in the race for the title, Real Madrid and Atletico de Madrid, had won their respective games earlier in the day.
Barcelona cannot afford to lose, and the players knows that.
"We used up all the credit we'd saved," Pique said, referring to the significant difference Barcelona had over the two Madrid teams just a few weeks ago when they lost El Clasico against Real Madrid. "Now we can only win."
Coach Luis Enrique is aware of the tight situation they are in if they want to win the league.
"This is a very difficult and highly competitive league," he said. "All three of us are having great seasons. We're setting a very high standard, and I don't think any of us are going to give anything up."
Pique, coach Luis Enrique and the rest of the team have an added pressure to win La Liga, after their race for the Champions League title was cut short by Atletico Madrid.
"What we have to do is win both matches, focus on our own football and deal with games like we did today," said Luis Enrique.
Pique, as well as the rest of the team, knows it.
"The league is that much closer now," he said.