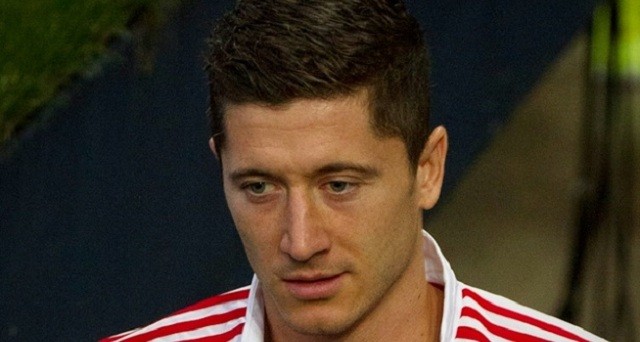 The Mirror is reporting that Arsenal would be interested in acquiring Bayern Munich striker Robert Lewandowski.  Lewandowski has suggested that he would be interested in playing in either England or Spain at some point in the future, and Arsenal would be eager to acquire the Polish star.
Arsenal certainly has the money to acquire Lewandowski. The Mirror reports that the club has £150 million to spend this summer thanks in part to the new TV money that is coming in. It would take an estimated £50 million to bring Lewandowski to the Emirates.
Although Arsenal did not make any transfers of this caliber this season, they have shown a willingness to spend in recent years.  The club spent major money on Mesut Ozil in 2013 and then on Alexis Sanchez in 2014, so it would not be too surprising to see them make another splash in the summer 2016 transfer window.
One potential road block that could prevent Lewandowski from moving to Arsenal is that he still has three years remaining on his contract with Bayern Munich.  This would drive up the price for Lewandowski, but if he decides he really wants to leave Germany, then there is not much that Bayern Munich can do to keep him.
On the field, Lewandowski has been a goal scoring machine this year.  He has scored 27 goals in 30 appearances in the Bundesliga and he has scored 8 goals in 11 appearances in Champions League, when you add in the other Cups, he has scored a total of 42 goals this season.
Arsenal currently has no players scoring at a rate even close to Lewandowski.  Alexis Sanchez and Olivier Giroud currently lead the team with 12 Premier League goals each.  Even if Lewandowski has a slight drop off in production next season, he would still make a major impact for the Gunners.
Bringing Robert Lewandowski to the Emirates could be the kind of move that gives Arsenal a real chance at the Premier League title next season.  Adding a player like Lewandowski to a squad with the good, young players that Arsenal already has could be a real recipe for success.