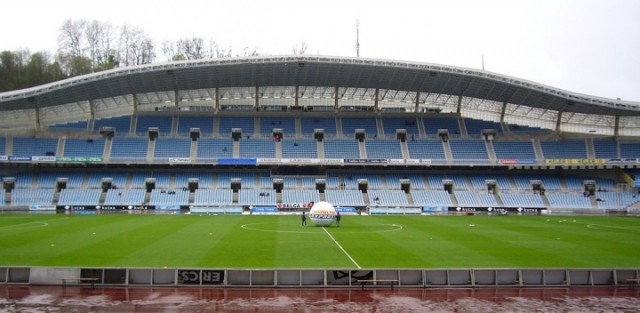 The UEFA Champions League semi-final didn't go too well for Real Madrid. With physical problems plaguing some of the squad's core members, La Liga will put Los Blancos' to the test. Real Sociedad are already safe from relegation and won't make it European spots. However, they shocked FC Barcelona just a few weeks ago, and they've done some damage to Ronaldo and company during the Ancelotti era.
Preferred Formation: 4-3-3
Zinedine Zidane has to plan everything out in order to have the strongest possible lineup for the second leg against Manchester City. Ronaldo may not be ready and Benzema shouldn't be risked. He'll have to balance regular starters and subs once again to keep the former fresh for Wednesday's match. He must be very careful, as forcing anything could make things worse.
GK: Keylor Navas
He kept yet another clean sheet on his debut Champions League season. His momentum must keep going strong, as his teammates need him at the top of his game in the coming weeks. Casilla may be an option.
Defense
RB: Danilo
Dani Carvajal helped keep De Bruyne under control when he changed positions. His almost guaranteed presence at the Bernabéu next week forces Danilo to step in. It's not a time for taking risks with injuries.
CB: Raphaël Varane
Pepe went from average to great on Tuesday. Because of this, the coach may decide to save him for the second leg and resort to Varane instead. It's a good opportunity for the Frenchman to speak up and beat his two partners for a spot.
CB: Sergio Ramos
The captain shined on the second semi-final game in the La Décima campaign. Everyone is expecting him to rise up to that level again. Everything is on the line, and as the leader, he must show his teammates the road to the titles.
LB: Marcelo
Just like Carvajal should rest, Marcelo should rest. Nevertheless, it's all in Zizou's hands to regulate the number of minutes each player gets. Nacho could be a very good alternative, as he's done well when he played.
Midfield
RCM: James Rodríguez
He didn't even get to play the last few minutes like Isco did. His coach has lost confidence in him. The odds are very good for him to be in this lineup. He should take this as a chance to impress and earn votes for a UCL appearance.
CM: Mateo Kovačić
Whenever Modrić or Casemiro rest, Kroos usually stays. However, Mateo did a good job against Rayo Vallecano and he could be the perfect man to rest Toni. It will all come down to how Zidane wants to approach this with City coming right up.
LCM: Isco
Coming in at the 90-minute mark is a bit strange for a player of his category. Still, he must take whatever's given to him. If rotations end up happening, he'll probably be a part of those in order to rest Modrić and company.
Attack
RW: Gareth Bale
He's the only BBC member in good standing healthwise. He's also performing rather well lately, despite his lack of success on his return to England. If Zidane decides to give this clash importance, he'll play. If not, he should be saved for City.
ST: Borja Mayoral
Jesé replaced Karim Benzema after his physical problems escalated. Because of a knock, the #20 may not be called up. Mayoral could be the surprise if the boss wants to use a lineup with a natural #9. He's given good showings in the past.
LW: Lucas Vázquez
Once everybody found out Cristiano Ronaldo wouldn't play at the Etihad Stadium, Lucas took charge. He played a decent match and showed his strong will to fight. It's very likely he'll have to step in for CR7 again.
(4-3-3)