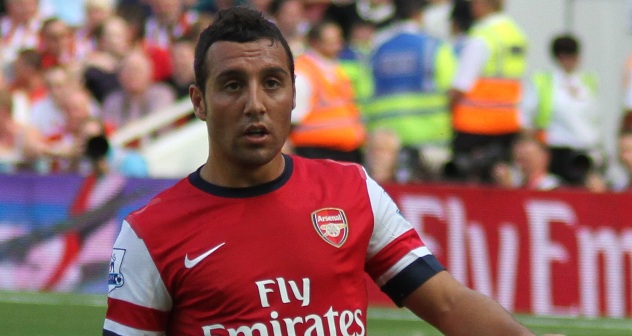 Santi Cazorla plans on supporting Villarreal when they travel to Liverpool next week and admits he could one day return to his former club.
Cazorla has one year left on his current contract and having just turned 31, his Arsenal career could be entering its twilight years. The Spanish international signed for Villarreal as a teenager and went on to make 200 appearances for the club. In 2011, he joined Malaga and a year later, Arsenal.
Speaking to AS, Cazorla hopes to get Arsenal's permission to attend the Europa League semi-final next week at Anfield and admitted a special fondness for his former club.
"I would not rule out returning to Villarreal [at some point]. Everyone knows how special that club is for me.
"If I get permission from my club I will be attending the second leg at Anfield, as another 'groguet' ['yellow'] supporter."
Cazorla was a squad player for Villarreal when they lost to Sevilla in the 2004 UEFA Cup semi-finals and in 2006 when they lost to Arsenal in the 2006 Champions League semi-finals. He captained his former club in a 7-4 aggregate loss in the Europa League semi-finals to Porto in 2011.
Cazorla has been out with a knee injury since early November. In his absence, Arsenal have suffered as they failed to find balance in midfield. The Spaniard could make a return to the bench this Saturday against Norwich, although next weekend's marquee matchup against Manchester City seems like the more likely return date.
He faces a race to prove his fitness for Spain's squad ahead of this summer's Euro 2016.