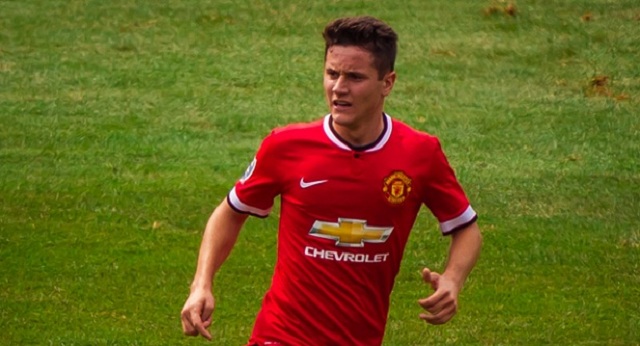 Ander Herrera had a positive start to the season, but was eventually hindered by an injury. Herrera came off the bench in FA Cup semi-final clash against Everton and provided the assist to Anthony Martial, who scored the winning goal.
Despite his team still striving for a top-four finish, Herrera remains positive about the type of squad they have and the way they turn youthful energy and experience in to a match-winning performance.
Herrera believes Manchester United have a fantastic team, as they have a perfect mixture of youth and experienced legs. Louis Van Gaal has given opportunities to the likes of Jesse Lingard, Marcus Rashford and Timothy Fosu-Mensah, who have stepped up and taken the first team responsibility very well. With youth in the ranks, the Red Devils also have experience from the likes of Schweinsteiger, Wayne Rooney and Michael Carrick.
"I want to keep my feet on the ground. We are making a fantastic team," insisted Herrera, adding to which he said, "I think we can be optimistic with this team, because of the mix of younger players and the more experienced ones, as well as ones like me who are in between."