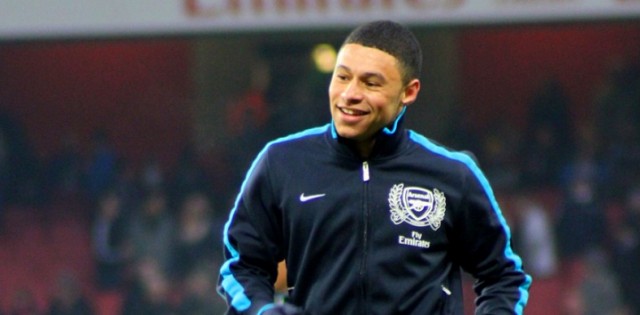 In a very surprising move, Manchester United may be looking to Arsenal's Alex Oxlade-Chamberlain to help bolster their wing options next term, according to the Bleacher Report.
The reports seem to be in the infancy, while a lot of variables are still certainly on the table, which includes who will manage United next season with Jose Mourinho, Louis van Gaal, and Ryan Giggs still be being the most likely candidates.
Oxlade-Chamberlain, the 22 year old English national, has been in the Arsenal and England squads the past few seasons, but has seen his playing time diminished for both squads as of late.
The "Ox" would put current United right wingers, Antonio Valencia and Jesse Lingard on alert, as the Arsenal man still has some time to fulfill his promising potential.
The Gunners currently have a surplus of talent at the right wing with Alexis Sanchez, Aaron Ramsey, and the in-form Alex Iwobi all being preferred over Oxlade- Chamberlain at the moment.
United will certainly be pressing to finish in the top 4 and ensure Champions League football next season in order to entice Oxlade-Chamberlain and keep other potential targets such as Manchester City and West Ham on the outside looking in.