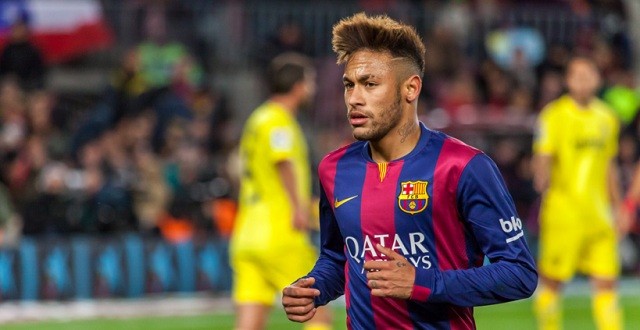 It may be back to the drawing board for Manchester United management as their long-term goal of tempting Brazilian superstar striker Neymar away from Barcelona took a massive blow, according to Sport.
The star forward earns £70,000 a week in La Liga and is apparently not interested in a massive increase to £300,000 a week from the Red Devils, after rumours broke that he told his father to not entertain any offers from other clubs.
The 24 year-old Neymar, who also captains the Brazilian national team, has 29 goals in 45 appearances for Barcelona so far. It's being suggested that complicated contract negotiations are underway in Spain as La Liga leaders Barcelona are set on keeping their attacking trio that includes him, Suarez, and Messi together for another season.
Additional rumours have been circulating that Barcelona will have difficulty affording his services, especially as they still have yet to secure a lucrative shirt sponsor for next year.