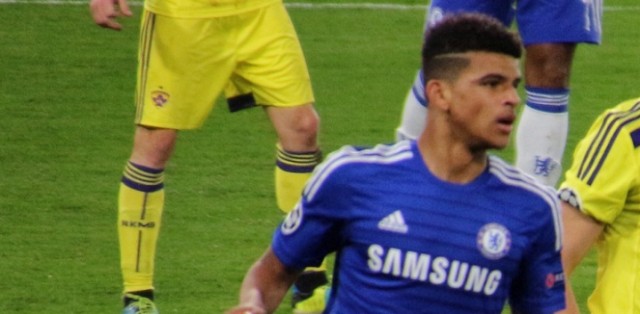 Tough times lie ahead for Chelsea management as its being reported that young up-and-coming English striker Dominic Solanke will ask for a salary of £50,000 a week as well as assurances regarding first-string appearances, according to British news source the Telegraph.
The 18 year-old prospect, who is being represented in contract negotiations by his father, joined Chelsea's youth squad in 2004 and has only one first squad appearance for the Blues during a Champions League match in 2014.
Solanke is currently on loan to Dutch side Vitesse Arnhem where he has managed 7 goals in 22 appearances, and his contract at Stamford Bridge will expire at the end of next season. Negotiations over signing a new contract are expected to stall after his father revealed a long list of demands, but the salary and first-squad guarantees stand out among the rest.
The talented striker now earns £7,000 a week, and should he see his salary rise to £50,000 despite so little first squad experience, he would be making roughly the same as Tottenham Hotspur star striker Harry Kane.