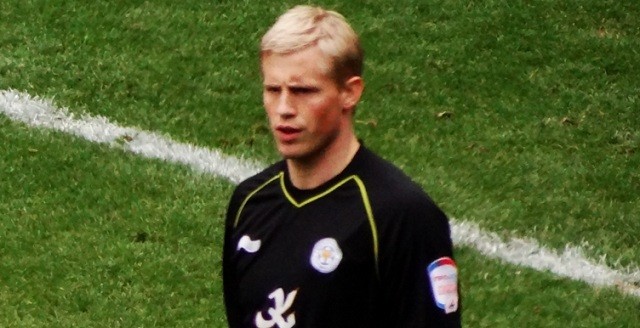 Spanish La Liga leaders Barcelona are interested in signing Leicester City first-string keeper Kasper Schmeichel as a replacement for Marc-Andre ter Stegen according to British news source The Guardian.
Schmeichel joined Leicester City from Championship side Leeds United in 2011 for an undisclosed fee, and he has been a goalkeeping force to be reckoned with for the current Premier League leaders this season, managing 15 clean sheets in 37 appearances this season.
Barcelona are taking a look at the 29 year-old Danish national as it's becoming more and more likely that current keeper ter Stegen will look to move elsewhere next season, with rumours suggesting that he's unhappy with his 22 starts thus far.
The 23 year-old German joined Barcelona in 2014 for a reported fee of around £9.5m, and while being the first choice for Copa Del Rey and Champions League matches, he's been number two to Claudio Bravo for league fixtures.
Not only are the rumours unconfirmed though, but Leicester City boss Claudio Ranieri has attempted to quash them altogether, speaking to the media recently and bluntly stating that Schmeichel is not for sale.