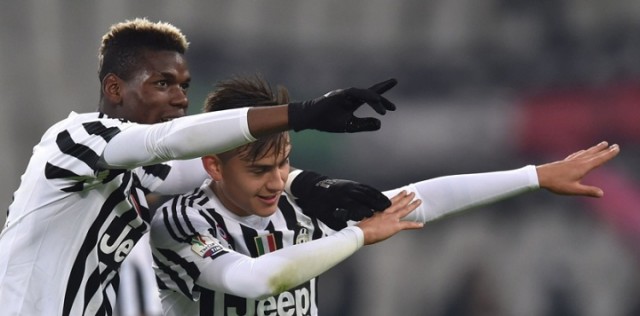 Barcelona are considering making an offer to Juventus striker Paulo Dybala due to concerns they will not be able to afford the cost of resigning Neymar for next season, according to sports news website The Bleacher Report.
La Liga leaders Barcelona have not yet secured a shirt sponsor for the 2016-17 campaign, and Manchester United and Paris St-Germain are both reportedly willing to match the star striker's £143.5m release clause.
The 22 year-old forward Dybala joined Juventus in 2015 from Palermo for an alleged total fee of £31m including incentives, and is seen by Barcelona scouts to a ready replacement for Neymar. Dybala has 20 goals in 42 appearances for the Italian side thus far compared to 29 in 45 for the Brazilian with Barcelona.
Although it has been suggested that Barcelona are determined to not break up the attacking trio of Suarez, Neymar and Messi, and will do whatever they can to ensure he stays. Dybala is also considered to be more of a central attacking player than Neymar who often plays out wide.