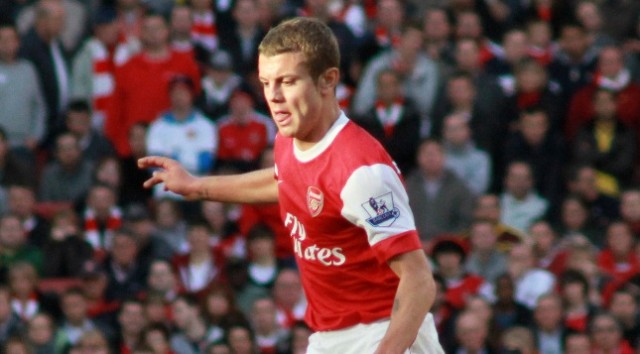 Jack Wilshere says "it's the best feeling" to be back playing following his injury. The midfielder has spent a lot of time recovering from his long lasting leg injury. Jack made an appearance off the bench in a disappointing game at the Stadium of Lights against Sunderland.
Wilshere came on as a substitute late in the game, as his side struggled to net a goal past the Sunderland defence. He admits he doesn't feel 100% fit, "I'm not saying that I'm there yet, this is just another step on my way to full recovery".
According to Wilshere, what he desperately needs to get back on track is playing with the first team. "You can do all the training, you can play for the under-21s to build your fitness up, but what really matters is playing for the first team and getting back on the pitch," insists the midfielder who has missed a significant part of the season due to injury, and played with U21s as a part of his recovery process.
As the season is coming to an end, Jack doesn't have much time to play, but he definitely looks forward to EURO2016 and hopes to travel with the England team. All he can bank upon is Arsene Wenger giving him the opportunity to prove himself.