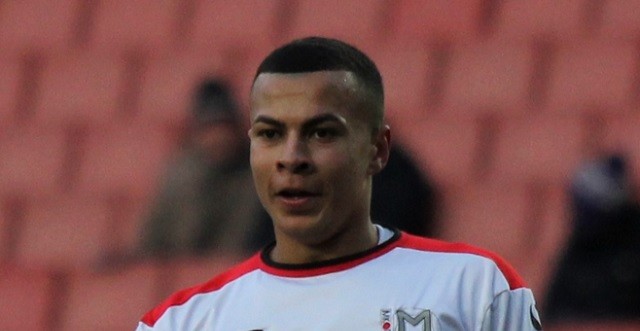 A leaked photo of the match programme for Monday night's match between Tottenham and West Bromwich Albion has confirmed that Dele Alli will win PFA Young Player of the Year award.
Tottenham leaked the news as they posted online a photo of an extract of tomorrow's programme. This came before the 43rd Annual Professional Footballers' Association awards ceremony which are on Sunday night in London.
Tomorrow nights match programme #THFC pic.twitter.com/Wwh2KPhfG9

— Paul O Keefe (@pokeefe1) April 24, 2016
PFA won't be happy about the leak, but Alli however is totally deserving of the reward. The 20-year old has scored 10 goals and dished out 11 assists in his first year of football at England's top flight. Just a year ago he was playing League One football for MK Dons.
Alli beat out teammate Harry Kane for the award. He also beat out Romelu Lukaku, Jack Butland, Philippe Coutinho, and Ross Barkley.
Four of the last five PFA Young Player of the Year awards have went to Spurs' players. Kane won last year while Gareth Bale won in 2012 and Kyle Walker won in 2011. The only one that's questionable could be Walker as Sergio Aguero was considered by many the most deserving of the award that season.
Does Dele Alli deserve to be the Young Player of the Year?