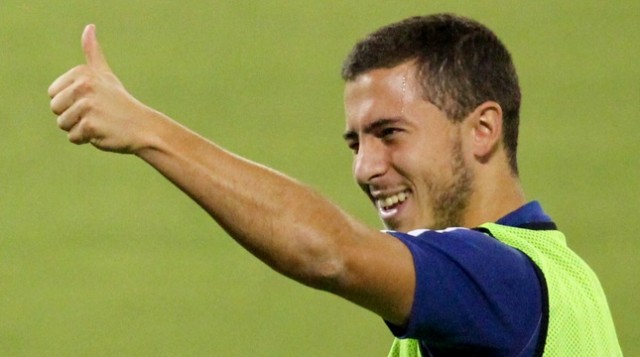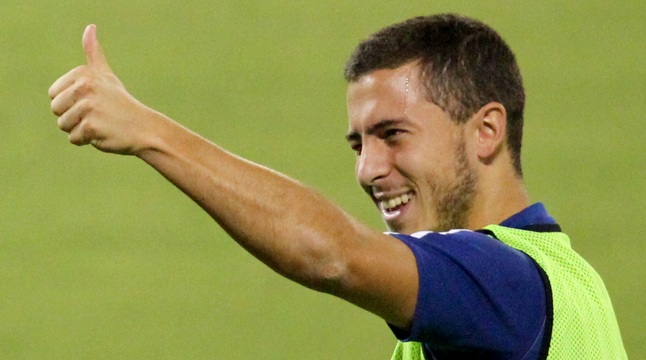 Eden Hazard will not be moving away from Chelsea and will return to top form for next season, insists Guus Hiddink, via Sky Sports. The Belgian's future came into speculation many times this season, after a stressed relationship with Jose Mourinho was considered to be a reason for the downfall in his performance.
"It's important that [Hazard] is here next year," said Hiddink. "He has some more years to go on his contract. And what I do know is that he is very happy with everything at Chelsea, and everything around Chelsea. He is very important and if he is fit he will be very important again next season."
However, Hiddink has assured Chelsea fans that Hazard will be staying at Stamford Bridge next season. "He's very light, very fresh now in training, he's been enjoying it and making jokes," said The Dutchman. Last year, around this time Eden Hazard was announced PFA Player of the Year, but since then his form hasn't been even close to what a danger he was in Chelsea's title winning season.
It's important for Chelsea to keep a hold of Eden Hazard because of two reasons. Firstly, for them, it will be an uphill task to sign a star player in the absence of Champions League football. Secondly, Conte needs the players from the current squad around whom he can build his team to start his quest for Premier League Title.