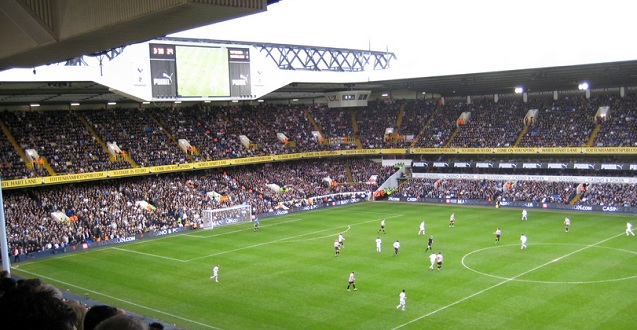 Tottenham Hotspur lead to way to sign Lille player Sofiane Boufal, according to reports from France.
The deal, according to Football Mercato, is a five year deal with a transfer value of around £16 million.
Since moving from Angers to Lille in January 2015 the Moroccan international, 22, has been great for the Ligue 1 side. He has 12 goals in 31 appearances for Lille this season.
Tottenham aren't the only Premier League team interested in Boufal though. Reports suggest that Manchester United, Chelsea, and Arsenal are all interested in adding the Moroccan to their roster. However Boufal has been reported to favour a move to Tottenham with Champions League football in their sights for next season.
Boufal could be the next great player coming over from Ligue 1 to take over the Premier League like Dimitri Payet and Riyad Mahrez did this season. Both were recently named to PFA Premier League Team of the Year.
Boufal is a centre attacking midfielder who is capable of playing on either the right or left side. Tottenham have also reportedly been interested in signing Andre Schurrle from Wolfsburg also. Boufal however would probably be cheaper than Schurrle, but Schurrle has experience playing in the Premier League. Tottenham have seen with the likes of Son Heung-min and Erik Lamela last season how long it takes some players to adjust to the Premier League style of play.
However, being compared to Eden Hazard, and many believing that Boufal could be the next Payet or Mahrez, maybe Boufal is the better addition to a Tottenham squad. Dele Alli, Christian Eriksen, and Erik Lamela, are all expected to be back next season and will most likely be the first team attacking midfielders giving Boufal time to adjust to the Premier League.
Do you want Schurrle, Boufal, or both at White Hart Lane next season?