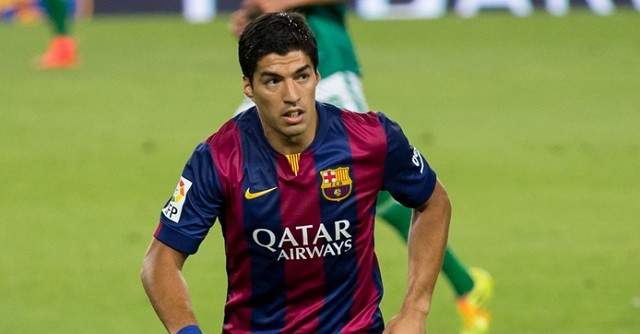 Barcelona defeated Sporting Gijon 6-0, with Luis Suarez repeating his previous performance against Deportivo by scoring four of the six goals. The Uruguayan international said in the post-game conference that, beyond personal recognition, the most important thing is for the team to win the title.
"All of these goals in the last two games have surprised me a little bit," Suarez said. "I'm happy to be able to help the team."
No matter the reason, it is clear Barcelona has greatly benefited from Suarez's tremendous performance. Suarez has surpassed Real Madrid's Cristiano Ronaldo as the new La Liga top-scorer with 34 goals.
However, Suarez said he is not obsessed with winning the Pichichi award, given to the player in La Liga that has scored the most in a season. If he remains as the leading scorer, he would finish the Messi-Ronaldo hegemony seen since the 2008-2009 season.
"It is not my obsession nor my objective," he said. "But if I am top scorer, that would be welcome."
Although the 29-year-old has clearly been the star of the team in the recent two games, he said all the credit of the team's performance in the games against Sporting should go to his teammate Lionel Messi.
"He's the one who controls the team," he said. "When he's sharp, the team is very grateful."
He was right. Messi led the team to victory with countless passes and dribbles as well as a couple of assists. The Argentine international was also the creator of many chances for his teammates.
Messi and Neymar scored the other two goals of the win, making this the second game the famous MSN (Messi, Suarez, Neymar) machine has scored. There is no doubt that when the forwards are in their best condition, Barcelona is unstoppable. The team is only three games away from the title.