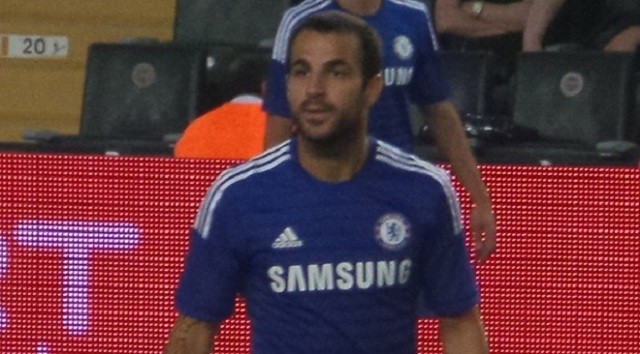 Chelsea fans went on Twitter to choose the Man of the Match in the 4-1 Chelsea victory over Bournemouth. Although Eden Hazard could have been the obvious choice due to his two goals (specially after coming off a long-term injury), fans decided to award the Man Of the Match title to Cesc Fabregas.
Fabregas had a fantastic game, setting up three of the four goals, and helping dominate the midfield for Chelsea. Had his teammates had an even better day, Fabregas could have ended the match with five or six assists.
Nonetheless, the three assists were enough to put Fabregas over Eden Hazard in the Twitter poll for Player of the Match. See below for current results: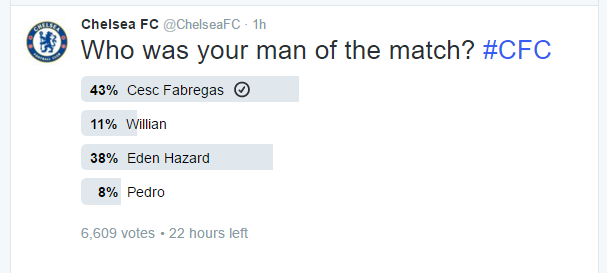 You can still vote to choose the Man of the Match, and possibly turn the poll in favor of Hazard, who is losing to Fabregas by a narrow margin. Who is you Chelsea Man of the Match?
Who was your man of the match? #CFC

— Chelsea FC (@ChelseaFC) April 23, 2016