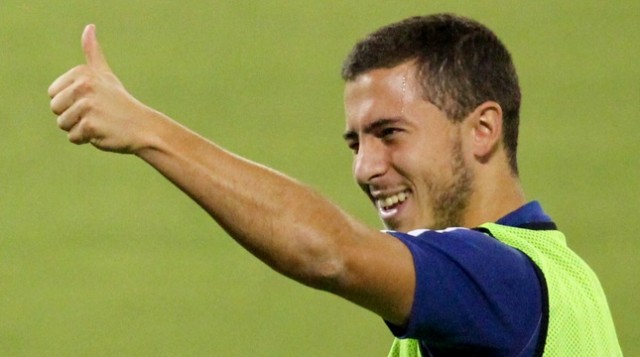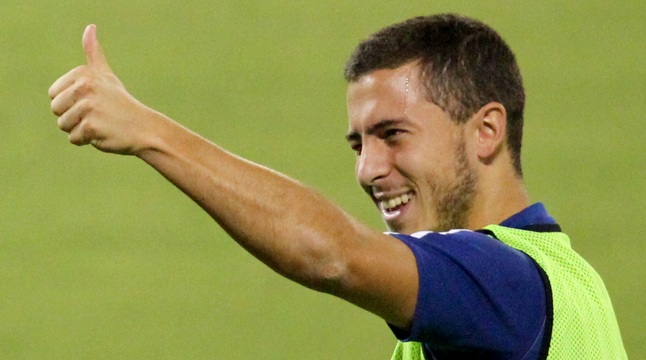 Chelsea were vastly improved in their 4-1 victory over Bournemouth from last week's drubbing at the hands of Manchester City.
With more performances like today's, some players figure to make decisions more difficult for incoming manager Antonio Conte when shaping what will surely be a new-look Chelsea side.
Here are a few lessons from the match:
3
Pedro can succeed with room to run
Pedro has been a strange case this season. He has added a few well taken goals (including today's; check it out at ESPN.com) and, on occasion, has been effective in providing his side width and running at defenders. But these are the things he was brought in to do on a consistent basis and their conspicuous rarity would lead one to deem his season a considerable disappointment.
Supporters have watched while Pedro has struggled with his touch and combination play much of the season. It must be said, though, that his current team does not provide him nearly the same opportunities he had in the past as a member of Barcelona.
At Barca, his skill set allowed him to complement his masterful, possession-dominating teammates. Chelsea, certainly without an in-form Eden Hazard, just have not been able to create the kind of space Pedro needs to shine.
Against Bournemouth today, Pedro showed his speed and found space behind the defense. His passing may have been hit-or-miss, but in a team with the right makeup, he showed he can still be very useful.
2
There may still be hope for the Matić/Fàbregas partnership
Since interim manager Guus Hiddink took over for Jose Mourinho, Cesc Fàbregas has likely been the club's most improved player outside of Diego Costa and Branislav Ivanovic.
Fàbregas played a sharp through ball for Pedro's early goal and sent him through again later in the first half for what could have been another. He also set up Hazard with a brilliant flick and collected his third assist by slipping Willian in behind the defense.
With more decisiveness from his teammates, he could have had five or six assists on the day. There is little doubt about his quality or his future at the club at this stage.
The more interesting half of the midfield partnership going forward is the rugged Nemanja Matić, whose defensive contributions were among the most important facet of Chelsea's Premier League title run in the last campaign.
Against Bournemouth, he was his old self; strong in the tackle and simple with his distribution. He even picked up a late assist of his own.
His type are assuredly vital to any team with high aspirations, but like Pedro, he has more convincing to do to find himself in Conte's plans.
1
Hazard's skills are still world-class
It is not a surprise to find that Eden Hazard's talent did not simply disappear. His two goals today served as a reminder that this is the same player who was named 2014-2015's PFA Player of the Year.
While injuries have plagued him for much of this year, it was his lack of influence on matches even when healthy, that fans will have trouble forgiving.  Important to remember, though, is the defensive work Mourinho required of this supremely gifted, offensive football player.
Antonio Conte, as reported by the Daily Mail, has indicated his desire for Hazard to stay. While he too has been known to be very demanding of his players, surely he knows the quality of the player not long ago thought to be approaching the level of the world's very best.