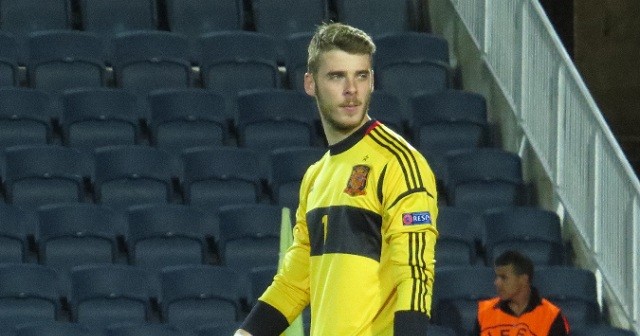 The possibility that Manchester United's first-string goalkeeper David de Gea will head to Real Madrid in the upcoming transfer market window seems increasingly likely after Real captain Sergei Ramos spoke to the media recently insisting that he simply must make the move to the Spanish giants, according to British only daily Metro.co.uk.
The 25 year-old Spanish national joined the Red Devils in 2011 from Spanish side Atletico Madrid for a reported fee of approximately £17.8 million. The all-star keeper was linked with a move to Real last season, though he re-signed with United after alleged last minute complications during contract negotiations.
It's being speculated that joining Madrid would be a dream move for de Gea despite him seeming happy with his current spot in Louis Van Gaal's squad. Real Madrid's captain, 30 year-old defender Sergio Ramos, added to the speculation, saying that. "If the people upstairs [at Real Madrid] think that De Gea is one of the best – and they only look to sign the best players – then he has to come here."
The truth of these unconfirmed rumours will surely depend on who is in charge at Old Trafford next season, and little is known about Argentine manager Jose Mourinho's intentions regarding goalkeepers should he indeed take over from Van Gaal.