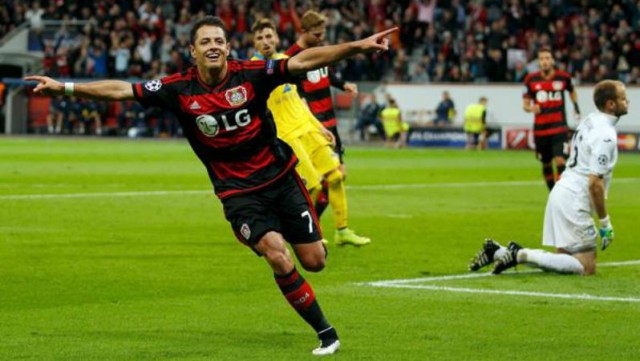 Mexican star, Javier 'Chicharito' Hernandez, will face a very difficult visit when his team Bayer Leverkusen faces Schalke 04. In a Week 31 Bundesliga match scheduled for this Saturday, April 23, 2016 (9:00 AM Pacific), Chicharito will attempt to make a difference to allow his side to earn another win which will keep them in a Champions League seed.
As one of the weekend's best Bundesliga matches, Leverkusen and Schalke understand that earning the 3 points is instrumental to battle for European seeds. With 51 points, Leverkusen sits in 3rd place, with Hertha BSC just 2 points behind. The team coached by Roger Schmidt has no possibility of reaching 2nd place, therefore they must win to retain their current place.
On the other hand, Schalke sits in 7th place with 45 points and only 4 points from the 4th position. They must win to stay in contention of winning that seed as it will qualify them for the Champions League wild-card.
Chicharito had a difficult match last weekend as the exited the match against Eintracht Frankfurt with an injury. Throughout the week there was concern regarding the magnitude of his knee injury, but fortunately he is now fit and ready to start in this Saturday's match. The Mexican has scored 16 goals this season, and will hope to add to that and lead his team to their 5th consecutive Bundesliga win.
How to Watch Chicharito : TV Schedule, Watch Online
Saturday, April 23, 2016 at 9:30 AM Pacific:
Watch Online: Fox Soccer 2GO (Paid Subscription), Fox Sports GO (Cable Subscription)
Television: Fox Sports 2 USA, Fox Deportes