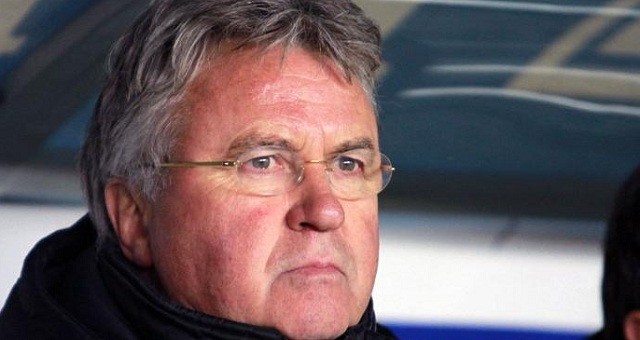 Hiddink talked to the media at Cobham as Chelsea prepare to play Bournemouth over the weekend. According to the Manager, he has seen commitment from all the players in training and their dedication to win games, whether it's seven-a-side, eight-a-side or ten-a-side.
Hiddink feels proud of his squad as they have shown no signs of fading as the season is coming to an end.
Hiddink believes they will have a big role in the title race, as Tottenham and Leicester are yet to visit Stamford Bridge. Despite two consecutive defeats Hiddink remains positive and trusts his team to finish the season on a high.
Hiddink admits his team is not afraid to face the two title contenders, Tottenham and Leicester, and they are ready to spoil the party for either of the two teams.
Per the official Chelsea website: "With both Tottenham and Leicester still to visit Stamford Bridge, the Blues could yet have a big say in the title race"
"All the games we have, whatever is at stake, Chelsea will play to try to win," acclaimed Hiddink. The Blues' boss hopes his team can give out positive vibes to the supporters who deserve to be treated with respect, as they supported the team throughout a tough campaign.