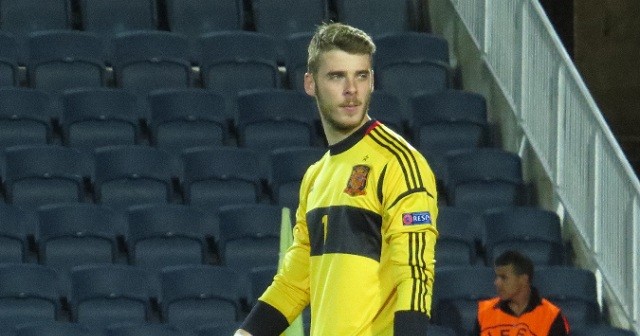 Manchester United's first-string goalkeeper David de Gea has been named in the PFA Team of the Year for the third time in his career, being the only United member in a list of all star talent dominated by Leicester City and Tottenham players, according to the official team site.
The 25 year-old Spanish national began his career playing for Atletico Madrid before moving to Old Trafford in 2011 for an reported transfer fee of £17.8 million. De Gea has appeared for United 161 times since he joined the club, and was previously named to the PFA team of the Year in 2012 and 2014. The star keeper is also favourite to win the Sir Matt Busby Player of the Year award set to be presented on May 2nd.
The PFA list was supposed to be revealed on Sunday, but the association was forced to reveal the full Premier League team after it was leaked to the press. The team is comprised of four players each from Leicester City and Tottenham Hotspurs, and a single player coming from United, Arsenal and Tottenham.
The full roster is listed on the United official team site as including: "David De Gea (Manchester United), Hector Bellerin (Arsenal), Wes Morgan (Leicester City), Toby Alderweireld (Tottenham Hotspur), Danny Rose (Tottenham Hotspur), Riyad Mahrez (Leicester City), Dele Alli (Tottenham Hotspur), N'Golo Kante (Leicester City), Dimitri Payet (West Ham United), Harry Kane (Tottenham Hotspur), Jamie Vardy (Leicester City)."