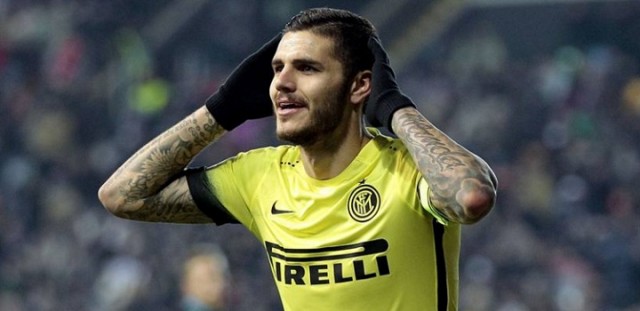 Inter Milan captain Mauro Icardi, valued at a possible £35.5million, is atop Manchester United's transfer wishlist should Jose Mourinho take over as manager next season according to British online daily Metro.co.uk.
According to the site, the 23 year-old striker, who has managed 19 goals in 25 appearances in the Serie A so far, has left open the possibility of leaving the Italian side next season and is allegedly also being sought after by Liverpool.
Icardi is a quick, technically gifted and physically strong attacking player who is able to work well with his teammates and can consistently find the back of the net. The dual Argentine and Italian national joined Barcelona in 2008, playing for the junior squads before being loaned out to Sampdoria. The young forward then moved to Inter Milan in 2013 for a reported fee of £9.25 million.
Icardi spoke to the media recently, saying "My future without the Champions? I am here to win with this club, but if there will be some offers, we'll have to talk with the club. I think about playing".
It's speculated that a possible move to Manchester United or even Liverpool would hinge on whether the English sides are able to qualify for the Champions League, as his current club Inter are unlikely to do so, currently sitting 7 points off the final qualifying spot with just four games remaining.