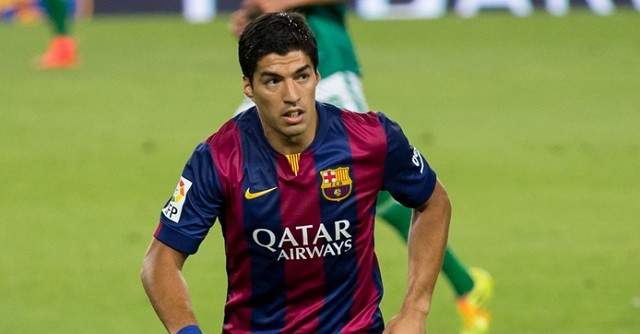 They needed a win, desperately, to keep their chances for the championship still in their hands. They did it, with an over-the-top victory. Barcelona won 8-0 against Deportivo last Wednesday, with a great performance from striker Luis Suarez, who scored half of the goals in the match. Lionel Messi and Neymar were also present in the scoresheet. Here are five things the match left us with:
5
Dani Alves is the leader in passing
Alves was the most successful passer during the game, with a 90 percent success rate (95 out of 106 passes), according to the team's website.
4
Luis Enrique is aware of the difficulty of the next 4 La Liga games
In the post-game conference, Barcelona coach recognized their next four games are not going to be easy. He also was cautious in admitting the team's poor luck was over.
3
Bartra is Barcelona's lucky charm
Barcelona has won every game Marc Bartra had played in since Feb. 22, 2014, when the team lost 3-1 against Real Sociedad. Since then, the team had won 33 of the games Bartra had been on the field. He even scored in the win against Deportivo.
2
Barcelona is alive and well
After two rough weeks, which included three losses in La Liga against Real Madrid 2-1, Real Sociedad 1-0, and Valencia 2-1, and an elimination of the Champions League against Atletico Madrid 2-0. Barcelona needed to win and prove they were not dead yet, and not to endanger its chances of getting La Liga title. And that they did. With this win, they are able to breathe, albeit slightly, and keep their championship opportunities still completely in their hands.
1
Luis Suarez remains Barcelona's best offensive weapon
Suarez scored four of the eight goals against Deportivo. He also gave three assists in the game. He has scored 30 goals this season in La Liga, and is only one goal away from leading scorer Cristiano Ronaldo. In all competitions, the Uruguayan international has scored 49 goals so far in this season.