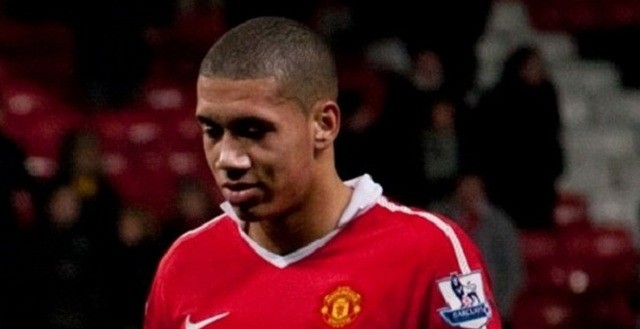 Chris Smalling is excited to play at Wembley on Saturday against Everton in the FA Cup semi-final. The defender confirmed they have a lot of players available for the selection and was hopeful that the manager will pick a strong team.
Smalling confirmed his fitness on MUTV after an injury concern against Crystal Palace. He believes it will be a great occasion for Manchester United and the fans, as they deserve to win silverware this season.
"The manager is now in great position to pick a strong team"
said the England International, who admits fans will see a strong line up as most of the players are back from injuries.
The team appears to be highly motivated and have been regaining confidence after successive wins. Especially the win over Crystal Palace, which saw them completely dominate the game. For Van Gaal and his men, the next few weeks will be very important, as they are striving to reach European spots in the league, as well as bring the FA Cup trophy home.