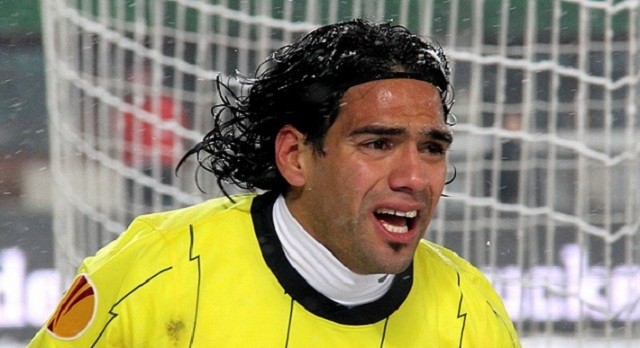 Radamel Falcao was considered to be one of the best strikers in Europe, but 2 injury-hit campaigns have brought his reputation to dust. Falcao spent a disappointing season at Manchester United and things haven't changed for the 30-year-old at Chelsea either. Falcao spoke to ProSoccerTalk at a PUMA event in London, where he stated that he is unsure where he will be next season.
Falcao said that he follows the MLS closely and even has some friends who play in the MLS. He believes the MLS could be a bigger league, as they have attracted many European stars, like Andrea Pirlo, Kaka and Giovani dos Santos.
According to Falcao, the MLS has everything to grow and become a competitive league in the future. Nonetheless, Falcao acknowledged that he is still focused on staying in Europe. However, when asked where he will be next season, the (for now) Chelsea Striker answered:
"I don't know. I am not thinking about next season. We the season is finished I start to think about that but I don't know, we have four more games left. I would like to play more minutes."
He still has more years to fight in the EPL, said the Colombian International. It's still not certain where Falcao will end up next season, but the striker is desperate to make a comeback.