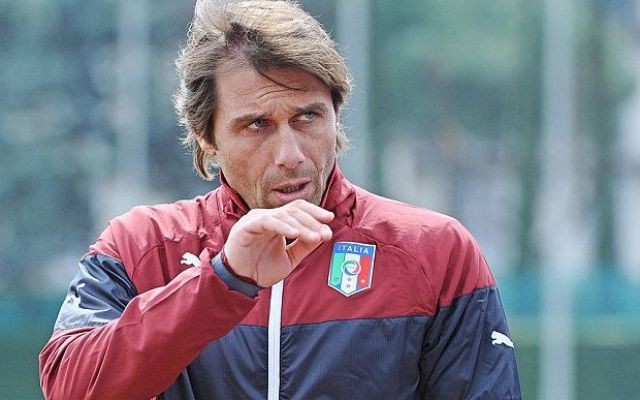 The Mirror is reporting that next season's Chelsea Boss, Antonio Conte, will supposedly use an aggressive 4-2-4 formation, instead of the 3-5-2 formation that the coach currently uses with the Italian National Team.
Yes, that's right, 4-2-4! It would not be completely new for Conte either, as he employed this formation while at Bari in Italy. Although this 4-2-4 formation has not been confirmed by Conte, it is interesting to think about how the Chelsea Lineup might look like in this setup.
Furthermore, Conte is being linked with moves for Atletico Madrid striker Antoine Griezmann, playmaker Javier Pastore (PSG), and Juventus central defender Leonardo Bonucci. For the purpose of this 4-2-4 lineup analysis, I'm assuming that Conte will be able to land these three players, as well as retain the services of Hazard (dreaming doesn't cost anything!).
It is very likely that the 4-2-4 will turn into a 4-4-2 while on defense, otherwise the midfield would be overwhelmed on the defense. Though, the graphic below shows how the Lineup will look like on paper. What are your thoughts on the 4-2-4?