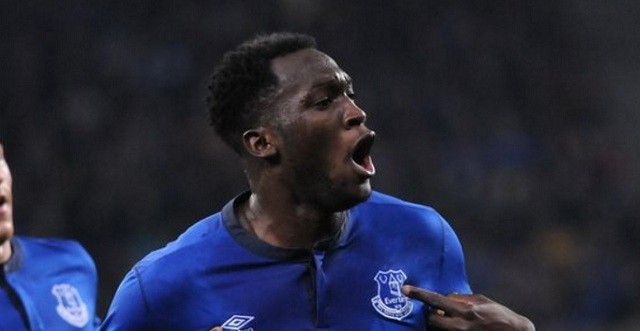 Romelu Lukaku wants to make a return back to Chelsea, according to reports emerging out of the Daily Mirror, as he has "unfinished business" at Chelsea.
Having failed to impress manager Jose Mourinho, Romelu Lukaku was unceremoniously allowed to leave Stamford Bridge on a permanent basis for Everton in a transfer worth £28million back in 2014 and many believed at the time that the Chelsea had managed to pull off a financially sound deal.
Since moving to Everton though, Lukaku has emerged as one of the finest young strikers around in the world by scoring a whopping 61 times in 117 appearances and the 22-year old is now worth well over the £28million Everton shelled out for him two seasons ago.
Given his exploits, Lukaku has unsurprisingly been touted to make a move to a bigger club during the upcoming summer and there were even reports that Chelsea had an option of purchasing the Belgian international on a cut price deal due to a clause inserted during the time of his transfer to Goodison Park.
It has now been refuted that Chelsea had put in the aforementioned clause and Everton are now unlikely to sell Lukaku for anything less than around £65million.
Nonetheless, Chelsea do have the funds to meet Everton's asking price and as a further encouragement for the Blues to pursue the transfer, it has been claimed by the Daily Mirror that Lukaku is desperate to make a return to Stamford Bridge over the summer, as he feels he has unfinished business at the club.
Furthermore, this transfer report gains strength as it has been picked up by reputable sources such as Express, ESPN, and Goal. However, nothing is official yet, and much can happen between now and the end of the Summer transfer season.