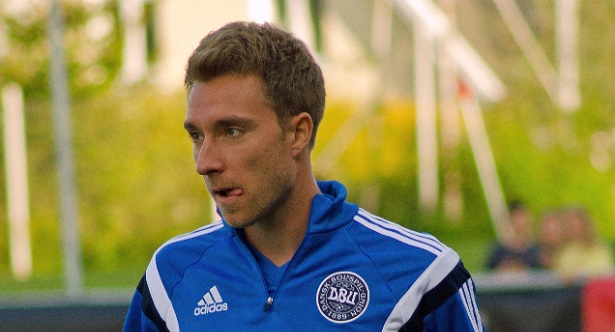 Tottenham Hotspur sent a message to league leader's Leicester City on Monday beating Stoke City on the road 4-0.
Leicester City are now only five points up on Tottenham after dropping points in a 2-2 draw against West Ham. There are only four games left in the season and Tottenham look ready to snatch the title from Leicester.
Harry Kane opened up the scoring in the ninth minute with a beautiful shot that curled into the far corner. Dele Alli doubled the tally later in the 67th then the floodgates opened. Both Kane and Alli would double their total later in the match.
Everyone in the Starting XI for Tottenham today were fantastic, but for me Christian Eriksen is the man of the match today. Kane and Alli are obviously choices but Eriksen was the man who created three of Tottenham's four goals. He assisted both of Alli's goal, and also made a crucial tackle that started Tottenham's counter attack that lead to Kane's second goal.
Eriksen has been one of the best players on Tottenham this season and has often been overlooked by the likes of Kane and Alli. He's been a crucial player in Tottenham's midfield and he proved today that he's the maestro on Tottenham.
Tottenham now have four games remaining and are in excellent form. Their next match is against West Bromwich Albion.
Who will win the Premier League this season?