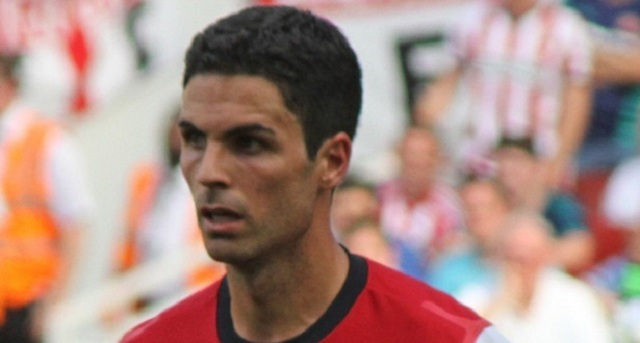 Tottenham Hotspur Manager Mauricio Pochettino wants Arsenal captain Mikel Arteta to travel across North London and become apart of his coaching staff next season, according to the Telegraph.
The 34-year old current Arsenal captain's contract expires this season and the Spaniard is currently considering hanging up his cleats after suffering from persistent injuries this season. Manchester City new manager Pep Guardiola also wants Arteta to come coach at the Etihad next season.
Arsenal don't want to lose their midfielder but have fallen behind. Manchester City have reportedly sent an attractive offer to Arteta. Pochettino and Arteta also go way back also, however the Argentine manager refused to comment on the Spaniard coming to White Hart Lane.
"I love him and he loves me," Pochettino said. "You know our history from Paris Saint-Germain, when he was 17 and I was the captain."
"We have a very good relationship. But the thing is rumours and you know I never speak about rumours."
Arteta joining Tottenham over Manchester City however does seem unlikely to happen due to the intense rivalry between the two North London clubs. The last player or coach to move from one club to another was William Gallas back in 2010. If Manchester City's offer is as attractive as sources keep reporting then I think he'll be beside Guardiola next season.
Where do you think Arteta will end up?