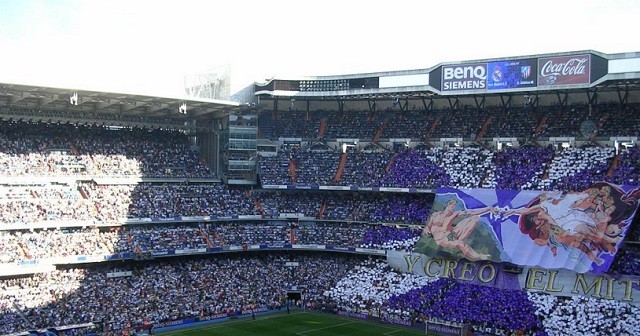 Since El Clásico, things have changed drastically in La Liga. The distance between Real Madrid and FC Barcelona has gone from ten points to just 1.
The title no longer seems impossible for Real and must strive to win five out of five left and hope for a mistake from the other two teams.
Villarreal isn't a threat on the league table, but on the pitch, they have what it takes to stop the BBC's good momentum.
Preferred Formation: 4-3-3
Zinedine Zidane made some changes in the comfortable win at Getafe. The fully creative midfield was ideal for that win. However, Villarreal is a much more dangerous squad. Because of this, the lineup will look a lot more balanced, like in the Wolfsburg and Barcelona wins. If the league title is on their mind, they must fight until the very last moment with all they have.
GK: Keylor Navas
Despite the lack of production from the Getafe attackers, he still managed to show his great reflexes. He's in a great moment, and this comes in very handy for his teammates on this stressful part of the season.
Defense
RB: Danilo
Dani Carvajal played less than an hour on Saturday since things were going well. Even though he may be better suited for Villarreal, Danilo has good odds of playing in order to save Carvajal for the Champions League.
CB: Raphaël Varane
He played the full match at the Coliseum Alfonso Pérez. He hadn't played a full match for Real since the Sevilla win on March 20th. It wouldn't be a good idea to abruptly take him out of the lineup now. This is a perfect chance to rest Pepe.
CB: Sergio Ramos
The captain wasn't called up for the 1-5 win. His form isn't exactly good at the moment. Nevertheless, this break and the changes in the UCL and La Liga situation may help him step up his game.
LB: Marcelo
It's perfectly alright for Zidane to reserve Carvajal. Still, Marcelo should've been more of a priority when it comes to resting. The next five matches will be exigent, and the Brazilian will need a break at some point.
Midfield
RCM: Luka Modrić
He didn't have to suit up over the weekend. The coach understands his importance and saving him is a solid decision. If things are going well on Wednesday, he may leave early for maximum prevention.
CM: Casemiro
Another man who wasn't called up for the previous game. This is a toss-up since Zidane could surprise and keep someone like Isco or James instead. However, the Brazilian seems to have the edge.
LCM: Toni Kroos
He played as the anchor once again, just like he did during the Ancelotti era. The intensity was just right for him to feel comfortable in the role and not get into too much trouble. This time around, he'll most likely return to this side of the system.
Attack
RW: Gareth Bale
He may not have performed that well at Getafe, but he got away with a goal. At this point, it's alright for him to not stress himself too much, except for the big games. His physical problems are always a threat, so playing it safe is understandable.
ST: Karim Benzema
While inside he may be in a world of pain because of the France national team decision, he's not showing it on the field. With one goal and two assists, he led the way to those three points.
LW: Cristiano Ronaldo
Last weekend was an unlucky one for him. He tried and tried the entire 90 minutes, but it wasn't until the very end when he finally got a goal inside Guaita's net. Villarreal will probably pay for this hiccup.
(4-3-3)