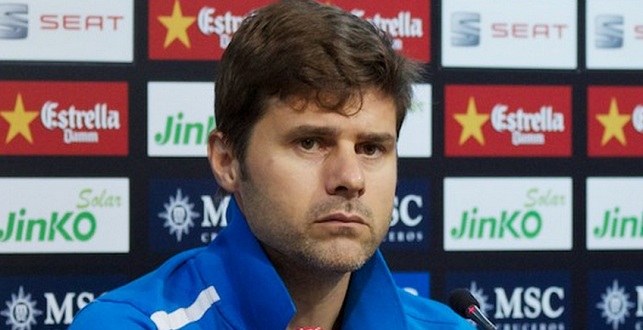 Tottenham Hotspur match against Stoke City on Monday just got more interesting as it could mean picking up a crucial two points in the Premier League title race.
After Leicester City only got a 3-3 result against West Ham United on Sunday, the Lilywhite's manager said they're ready to get the job done. Leicester City barely squeaked out a draw thanks to Leonardo Ulloa late goal.
If Tottenham beat Stoke City on Monday at the Brittania then Spurs will decrease the league leaders lead to five points.
The Tottenham boss earlier also said he's alright with playing the role of the villain if that means that Tottenham win their first Premier League title in over 50 years.
"I am a very positive person. I always believe that things can happen, good things for us.
"I never wish for bad things on Leicester but I want them to drop points in the next few games, and we win, and reduce the distance to them and try to win.
It's not a surprise to anyone that most people want Leicester City to win the title as they're the "Cinderella Story" of the Premier League. A year ago at this time they were just above relegation.
Leicester City still have a couple of big matches, two of them against Manchester United and Chelsea. Things could get interesting towards the last couple weeks of the Premier League season and Pochettino firmly believes his team is ready to cause some chaos.
Who do you want to win the Premier League?