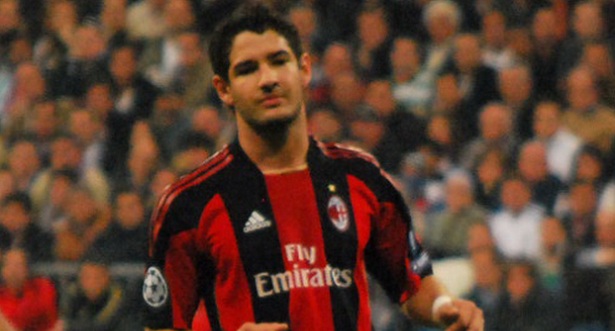 Alexandre Pato hasn't made a big impact on the pitch for Chelsea, but mentions his desire to continue at Chelsea and earn experience in Europe.  The Brazilian is on a loan to Chelsea from Brazilian side Corinthians. His contract expires in December, yet he has an eye on a permanent move to Europe.
The 26-year-old told ESPN Brazil that in every training session he visualises what it would be like in a match. Pato is yet to prove himself of having the potential to earn a permanent deal at Stamford Bridge. He was impressive in Chelsea's 4-0 win against Aston Villa, but was disappointing against Swansea when they lost 1-0 at the Liberty Stadium.
The Brazilian has played only 131 minutes since arriving at the Stamford Bridge. His lack of match fitness has been a cause of concern for Hiddink. Though he expresses that scoring the goal in debut match took the weight off his shoulders. "I feel that my body and mind are strong. My aim is to stay here in Europe and continue at Chelsea," said Pato.