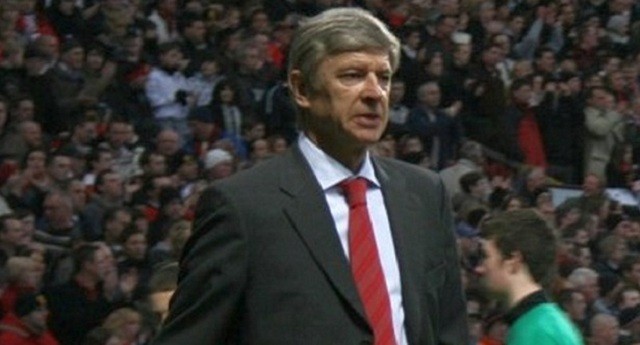 Arsenal are in the midst of a disappointing season.  The team is currently in 3rd place, and they will need to play fairly well over the final stage of the season to avoid dropping out of the top 4 in the English Premier League.  However, there is always hope that things will improve for next season, and Arsene Wenger recently spoke about the future of the team.
Wenger said he does not expect Arsenal to make major changes to the team this summer.  He explained that, "if you look at the top three teams, you will see they have not changed their team a lot".
Wenger continued by explaining that he believes the team has a load of young talent.  "You cannot dismiss that players like Iwobi is 19 years of age, Elneny 23, Francis Coquelin 24. They will be stronger. You need anyway to keep a core of players and strengthen where we can. But the team is going the right way".
It is true that Arsenal has a good supply of young players who could very well improve next season, but they should also try to be more aggressive in the transfer window coming up this summer.
It was reported earlier this year that Arsenal have a good amount of money available to spend on players.  Wenger should use this money to add depth to the squad, and to help give the team a blend of youth and experience.
Hopefully Wenger is simply downplaying expectations for the summer transfer window.  He has money available to spend and his team is coming off a disappointing season, so it would make perfect sense for the Gunners to be very active this summer.
Arsenal is not far away from being a team that could win the English Premier League title.  They already have good young players, and if they are able to bring in some additional help this summer, they will be one of the main contenders to win the league next season.