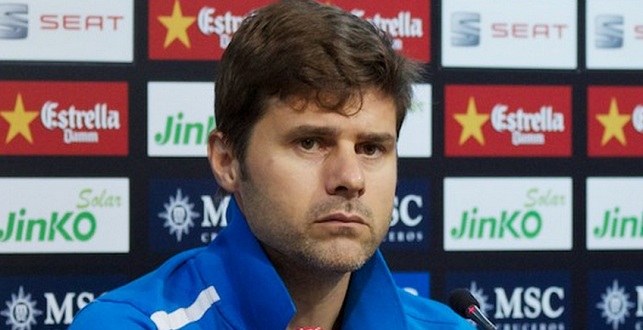 Tottenham Chairman Daniel Levy hopes of locking up his star manager Mauricio Pochettino could soon be helped by the possibility of funding coming from America and China.
Telegraph Sport reported earlier that former American sport agent Jeff Moorad is interested in putting money into the club.
It's been suggested that Moorad has also sought backing from Chinese investors and elsewhere. He has refused to comment on whether he is funding Tottenham's new £400 million stadium
Tottenham are planning to build a new stadium and a backing from Moorad and Chinese investors could convince Spurs' manager to stay at Tottenham. The Argentine is wanted at Manchester United and other clubs overseas.
Pochettino still has three years left on his contract and has stated that he is extremely happy at White Hart Lane. The Tottenham board want to reward Pochettino for Tottenham's fantastic season with a raise. Pochettino would reportedly make £5.5 million a year.
However Tottenham's gaffer has stated he's in no rush to sign a new contract as the building of the stadium could add more pressure to his job. If Tottenham cannot afford their new stadium he may be forced to sell his star players to finance the stadium's construction. Arsene Wegner had to do something similar when Arsenal moved to the Emirates.
If the rumours of Moorad and Chinese investors injecting money into the club are true, then that will hopefully take some weight off of the managers shoulders. It's a difficult period for a manager whenever the club's building a new stadium.
If Pochettino can still get the budget to go out and get players that he believes will help them compete in Champions League, and continue to compete in the Premier League, without having to worry about losing his star players, then I think the Tottenham manager will be around for a long time.
Do you think Pochettino will stay at Tottenham?